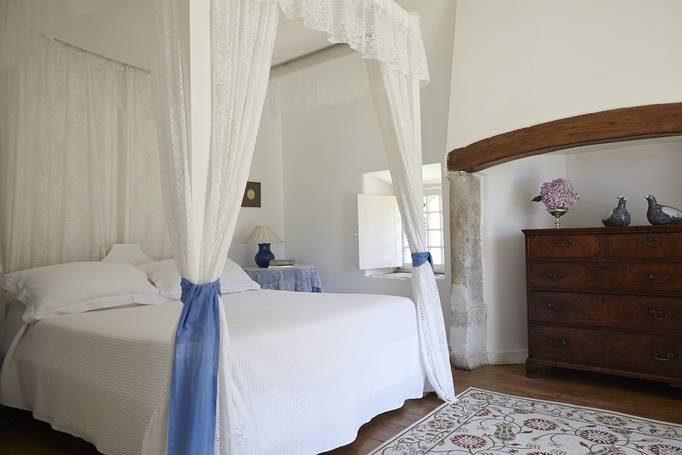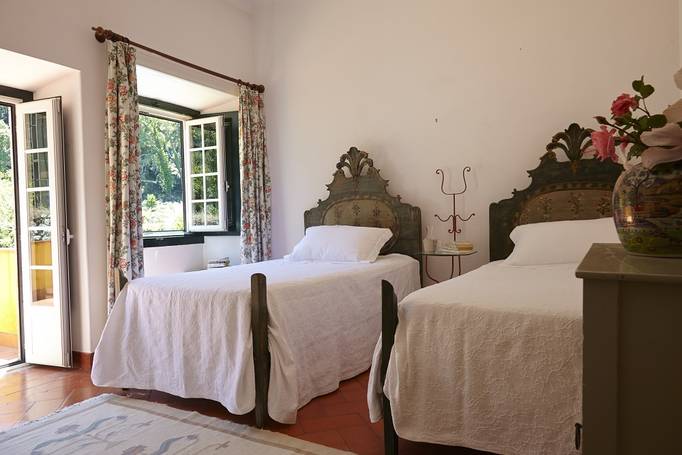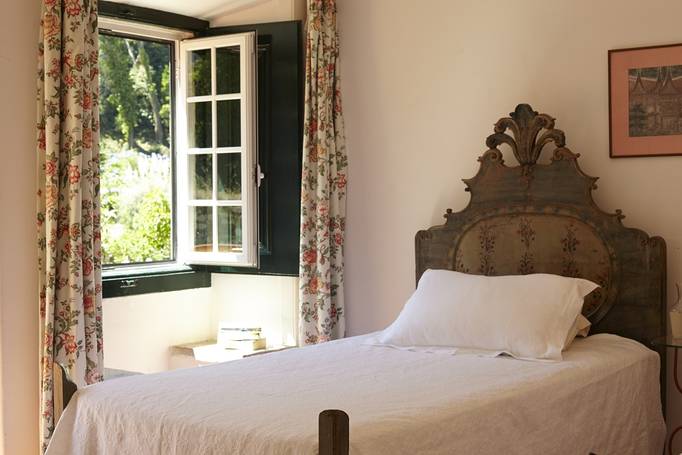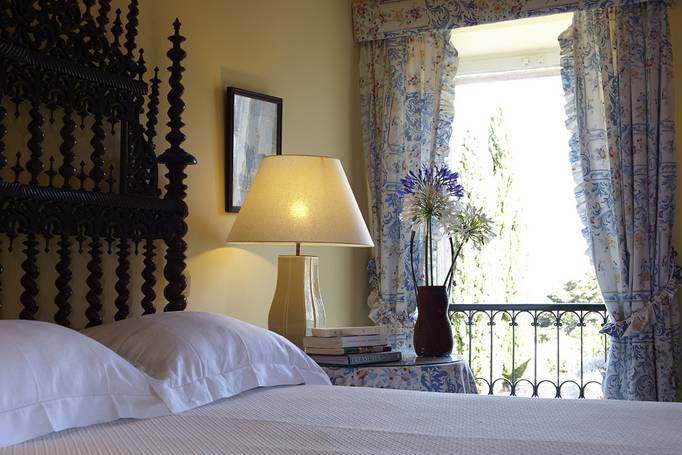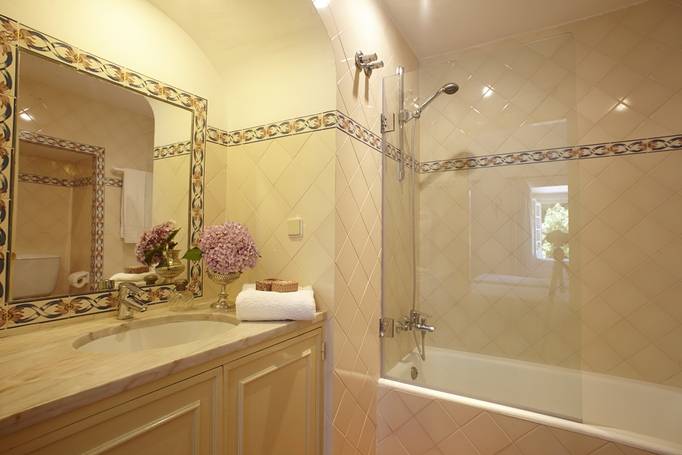 Bedrooms & bathrooms
All five bedrooms are located on the first floor, each individually styled and furnished.
The Master suite
The master suite has some of the best views of the garden, pine forests and sea beyond. It is light, airy and stylishly decorated in white and shades of blue, with colourful Portuguese arraiolas rugs, a wooden floor and a romantic four poster bed. A large dressing room with fitted wardrobes and bathroom (bath and shower) make the suite spacious and comfortable.
The Parrot room
Named because of the exotic Hawaiian parrot featured on decorative wall panels, this double bedroom has a beautifully carved antique Portuguese headboard, fitted wardrobes and direct access to a sun-filled balcony. The Parrot room interconnects with the Rose room and works very well for families with parents in the Parrot Room and the children in the Rose room. These two rooms share a bathroom with walk-in shower (no bath).
The Rose room
The Rose room has twin beds with pretty Portuguese painted headboards in hues of greens and pink, as well as fitted wardrobes and painted wooden furniture. There is direct access to the same balcony as the Parrot room.
The Portuguese room
A large bedroom with an en suite bathroom (bath and shower) and a striking Portuguese double bed. Views from this room reach over the chapel, French garden and rockery to the sea in the distance.
The Blue room
The Blue room is a spacious twin bedroom with pretty wrought iron bed ends and characteristic window seats. With fitted wardrobes and an en suite bathroom (bath and shower), this bedroom suits adults or children.