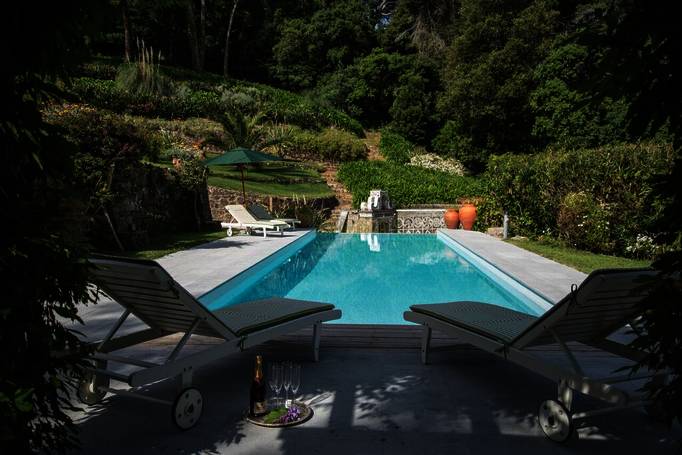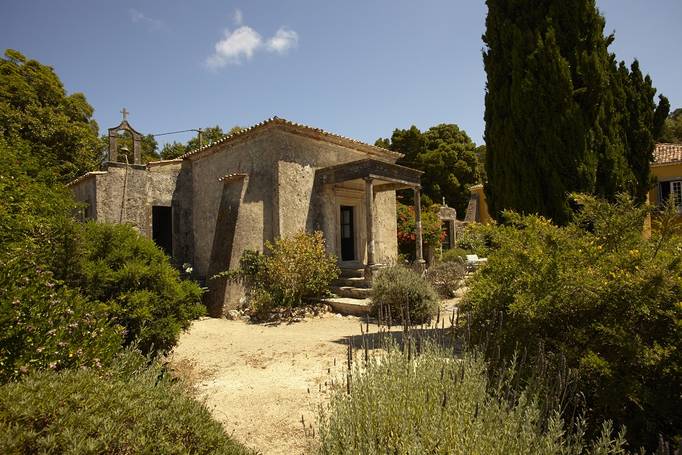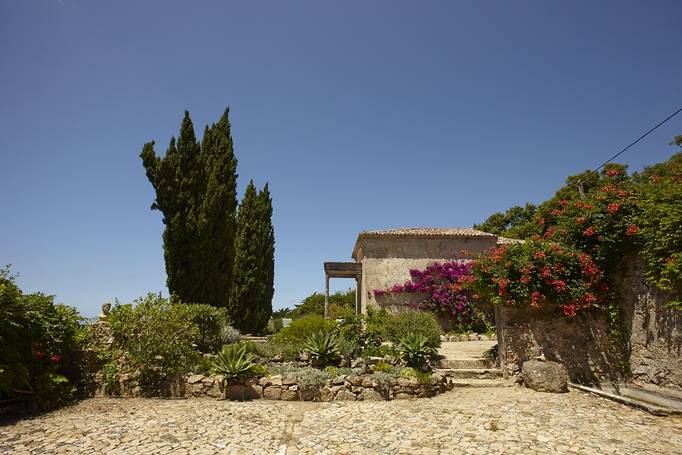 Gardens & pool
Recognised as a place of beauty and seclusion dating back to the Roman era, Quinta Sao Bento is set on a lush hillside below the pine and mimosa woodlands of the Sintra National Park.
Surrounding the house is an impressive, well tended 10 acre garden with terraces of fruit trees and flowers, mature trees, a kitchen garden and a swimming pool. A restored Renaissance chapel beside the house sits on the site of a Roman temple.
Once a monastic retreat, the fertile hills of Quinta Sao Bento were terraced and farmed to provide produce for the monks who would come to convalesce at the Quinta from a monastery further up the mountain. These ancient terraces stretch out in several layers and now form open lawns and French gardens immediately in front of the house with a profusion of hydrangeas, geraniums, roses, lavender and exotic birds of paradise.
A rich variety of trees include lemon, orange, pear, fig and walnut and guests to the Quinta are welcome to eat any of the fresh fruit in season. The pool is sheltered and near an ancient spring, where remnants of Moorish frescoes can still be seen.
The lasting impression of friends and visitors to Quinta Sao Bento is the setting and how easy it is to stay and enjoy the gardens without ever having to leave.